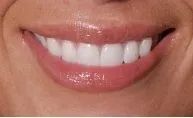 Over time our teeth may begin to weaken and become more susceptible to problems such as decay, cracks, discoloration and wear. If you feel your smile isn't what it once was, crowns can help you recover your smile. If your dentist notices that a tooth is decayed or seems weakened or cracked, a crown may be necessary to make sure that there are no additional problems with the tooth. In some cases a filling or bonding may not be sufficient.
There are three types of full-coverage crowns: full-gold crowns, porcelain-fused-to-metal crowns and all-ceramic crowns.

The full-gold crowns offer more durability and predictability than the ceramic options. Gold has excellent biomechanical properties and is very gentle to opposing teeth. It can be more closely adapted to the underlying tooth structure than can any other restorative material, but does not have the appearance of natural tooth structure that porcelain has. Gold restorations tend to outlast similar restorations made from other materials.

Porcelain-fused-to-metal crowns are made with a layer of noble metals covered by a layer of porcelain. They are quite strong. The porcelain is highly resistant to wear, but may actually wear opposing tooth structure if the porcelain becomes rough or if the patient clenches or grinds his or her teeth. For most patients, porcelain-fused to metal crowns are highly biocompatible, but some patients may have sensitity to some of the metals used under the porcelain.

All-ceramic crowns, as the name implies, have no metal substructure. Historically, these crowns have been considered to be excellent restorations for front teeth, but not durable enough for the back teeth. Today, however, there are several newer types of ceramics that are now available for making all-ceramic crowns and studies are now showing some of these materials to produce crowns that are stronger and more durable than the porcelain-fused-to-metal crowns.

The process of installing a crown usually takes two visits to the dentist. On the first visit the tooth will be reshaped so that the crown can be placed over it. You will be given a local anesthetic before this part of the procedure so that you do not experience any discomfort. Once the tooth has been reshaped, a mold will be taken of that tooth and the surrounding teeth. This mold will be sent to a dental lab so that your new crown can be made to fit precisely in the spot created for it and look the same relative to the surrounding teeth. Before leaving, your dentist will fit you with a temporary crown until your permanent crown is ready.

The crown takes about three weeks to be returned to your dentist. At this time you will return to the dental office to have the permanent crown placed. A local anesthetic to numb the area is not usually needed for this appointment, though some patients do prefer to have it. The new crown is placed using a dental cement.

Crowns are durable and will usually last about 10-15 years. You should care for it as you would any of your other teeth with regular brushing and flossing. Call us today if you would like to learn more about how crowns can help restore your smile.